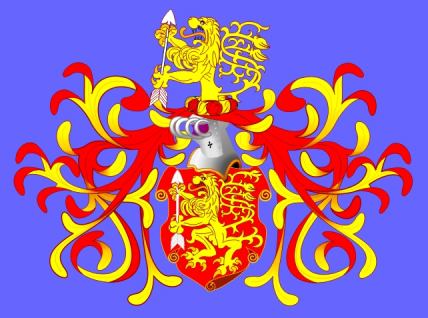 Wilhelm Schickard (1592-1635)
Inventor of the Mechanical Calculator (1623)
[ The above copyrighted picture is reproduced here by permission: © 2007 Jochen Wilke. ]
Gules, a lion Or holding in its forepaws an arrow Argent.
Crest: On a wreath of the colors, a demi-lion issuant as in the arms.
Mantling: Gules and Or.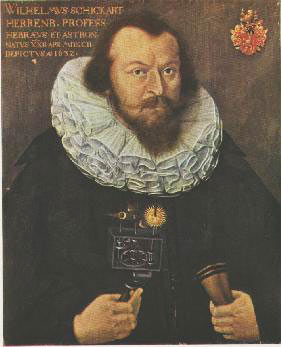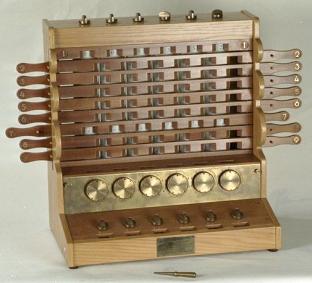 Wilhelm Shickard (1592-1635) built a prototype of his so-called Rechenuhr calculator for Kepler in 1623 (the year Pascal was born).

Schickard's original Rechenuhr was apparently destroyed in 1624 and the machine was all but forgotten for more than 300 years, until a working replica was built in 1957 by Baron Bruno von Freytag-Löringhoff, at the University of Tübingen (where Schickard once taught Hebrew and Aramaic before being appointed professor of astronomy in 1631). A simulated Rechenuhr was made available online in 1999 by Benjamin Nill, also at the University of Tübingen.

The Pascaline devised by Blaise Pascal in 1642 has often been erroneously quoted as the first calculator. The celebrated Pascaline was indeed the first "mass produced" calculator (about 50 copies were made, one of which was presented to Chancellor Pierre Séguier in 1645). However, the priority of Schickard's Rechenuhr prototype is now fully recognized.




---