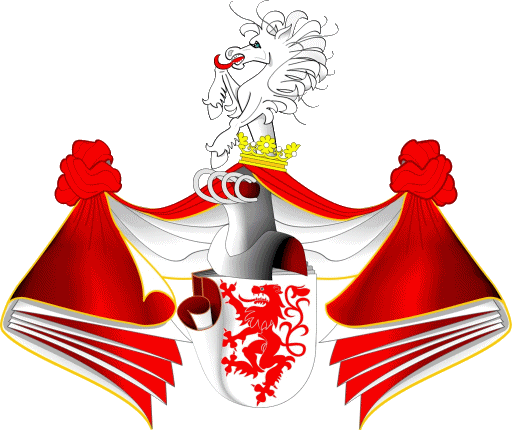 Christian Leopold Freiherr von Buch (1774-1853)
Prussian Geologist, Paleontologist and Geographer.
[ The above copyrighted picture is reproduced here by permission: © 2009 Jochen Wilke ]
Argent, a lion rampant Gules.
---
Baron Christian Leopold von Buch was born on April 26, 1774 in Stolpe an der Oder (in modern Angermünde). He was a fellow student of Alexander von Humboldt (1769-1859).

Buch helped define the Jurassic geologic period, which was named after the Jura mountains (between France and Switzerland) by his contemporary, the French geologist and mineralogist Alexandre Brongniart (1770-1847).

Leopold von Buch died in Berlin on March 4, 1853.




---