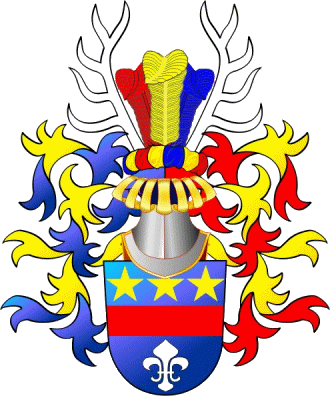 Gustaf de Laval (1845-1913). Swedish engineer and inventor.
[ The above copyrighted picture is reproduced here by permission: © 2006 Jochen Wilke ]
Azure, a fess Gules, between three mullet Or in chief and a fleur-de-lis Argent in base.
---
Carl Gustaf Patrik de Laval was a prolific Swedish inventor of the same caliber as Thomas Edison. He made a wide variety of important practical contributions ranging from dairy equipment to steam turbines. The de Laval nozzle used in modern rocketry is named after him.




---