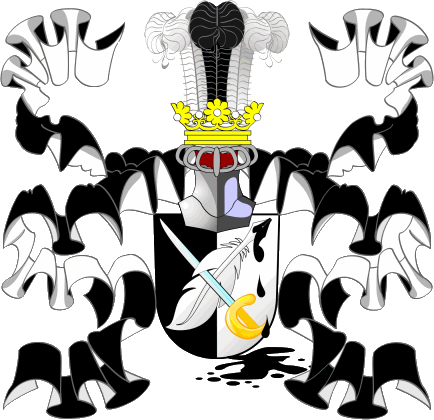 Max von Laue (1879-1960)
German physicist (Nobel 1914)
The above is a copyrighted picture reproduced here by permission. © 2009 by Jochen Wilke.
Per pale Sable and Argent, a saltire consisting of a quill pen Proper and
an officer's sword Argent hilted Or, both pointing to the chief points.
Crest: Three Ostrich feathers, Argent, Sable and Argent.

Thanks to Joachim von Roy for communicating the following German blason:

In von Schwarz und Silber gespaltenem Schilde eine schräglinks aufwärts liegende natürliche weisse Schreibfeder,
geschrägt mit einem schrägrechts aufwärts liegenden golden-begrifften stählernen Offiziersdegen;
auf dem Helm mit schwarz-silbernen Decken drei (silbern-schwarz-silbern) Straussenfedern.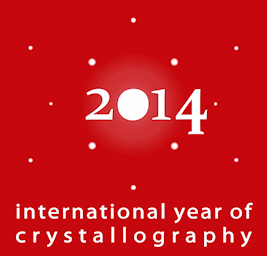 ---
Max von Laue was awarded the 1914 Nobel prize for physics (unshared prize) for his 1912 discovery of the diffraction of X-rays by crystals.

The United Nations celebrated the centenary of that prize with a year-long event called International Year of Crystallography (IYCr2014). This was sponsored jointly by UNESCO and the International Union of Crystallography (founded in 1948).
| NNDB | Wikipedia | Nobel 1914 |




---