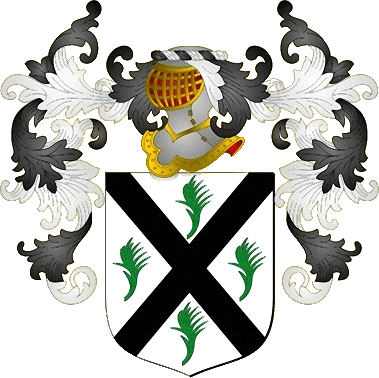 René Descartes, Sieur du Perron (1596-1650)
Mathematician, major French philosopher.
The above picture is reproduced here by permission,from the site Héraldique européenne.
Copyright © 1997-2012 by Arnaud Bunel. All rights reserved.
Argent, a saltire Sable between four palms Vert.
---


rue Descartes Paris V |

---

René Descartes (1596-1650)





Arms granted in 1611
to Descartes de Chavaigne
and borne by René Descartes.

Cogito ergo sum.
René Descartes





---